Antonin Kratochvil артикул 1501a.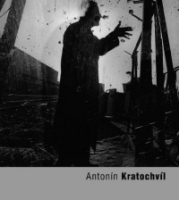 Book DescriptionAntonín Kratochvíl was born in Czechoslovakia in 1947, the son of a local photographer, and the youngest of three children On September 13, 1967, unable to endure the persecution in his homeland, he escaped under the barbed wire of the country's border with Austria A four-year period of refugee camps, hostile foreign countries, обюэх and separation from family and friends ensued In 1972, Kratochvíl moved to the United States' West Coast to begin work as an editorial photographer and photojournalist Practicing in the tradition of humanist photography, he has since captured countless pictures around the world of social unrest and war, documenting people in extreme situations and crisis conditions The inhuman situation of children in economically weak parts of the globe is a topic returned to frequently In the essay that accompanies this retrospective of his life's work, fellow photo- and print journalist Michael Persson notes that Kratochvíls accomplishments have been a retracing in pictorial form of his own hellish life He has chosen to document those who are alone, forgotten, reviled, and punished, much in the same way that he himself was treated This volume is the first to provide an overview of his thematically organized publications Broken Dream, Mercy, Incognito, and Sopravvivere Essay by Michael Persson Paperback, 6 25 x 7 in / 144 pgs / 92 duotones. 2004 г 141 стр ISBN 8072152009.
.
One Hundred & One Beautiful Towns in Italy: Food and Wine артикул 1503a.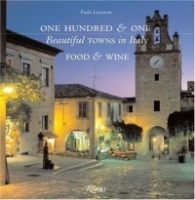 Book DescriptionMore than any other country in the world, it is Italy that we turn to for gastronomic inspiration 101 Beautiful Towns of Italy: Food and Wine takes readers along on a one-of-a-kind tour through the tantalizing tastes of Italy's varied landscape to explore hilltop and seaside towns, where the flavors of Italy scent the air, a good обюэь meal is considered the highest form of art, and a fine bottle of wine is never hard to come by In Alba, savor the refined taste of the white truffle accompanied by a hearty glass of Barolo Head to Parma for a sampling of prosciutto di Parma, and don't forget to pick up a wheel of parmigiano-reggiano Travel to the hills of Tuscany, where a glass of red Vino Nobile di Montepulciano accompanies your meal of filetto d'anatra con tartufo (truffled duck breast) and to Campania, home of Naples, the Amalfi coastline, and, of course, pizza, in its many forms, but almost always topped with mozzarella di bufala Descriptive sidebars key readers in to the best restaurants in town, where to buy the ingredients to prepare the dishes featured (and where to shop for the wine to accompany them) as well as tips on what to see during a visit A sprinkling of recipes rounds out this information-packed resource Included is an appendix with in-depth listings to help travelers plan their culinary journeys: what wine cellars to visit, where to dine, and how to navigate a busy market Whether you're an armchair traveler or an Italophile planning another trip, this volume provides an excellent guide. 2005 г 280 стр ISBN 0847827410.
.
Signs артикул 1505a.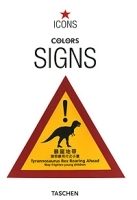 This book features an amusing collection of signs from around the world Divided into chapters by type (animals, men, stop, danger, transport, children, toilets, work, "no!", etc ), the signs demonstrate how different cultures portray the icons with which we are all so familiar The diverse selection of photographs is accompanied by обююв texts describing the cultural and social significance of signs You may even learn things from this book that could save your life the next time you travel!. Серия: ICONS.
.
The Image Regained: Painting and Photography in the 1980s and 90s артикул 1507a.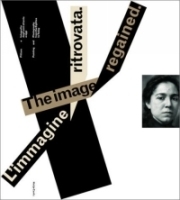 Book DescriptionSome people once boldly predicted that photography would displace painting altogether Others asked whether a photograph could be art in the first place As it turned out, these two forms of expression have had a stimulating effect on oneanother during their long years of coexistence The Image Regained illustrates, with works обююе by outstanding contemporary artists and photographers, the intensity and consequences of this exchange over the past twenty years Work by Amy Adler, Bernd & Hilla Becher, Rineke Dijkstra, Gilbert & George, Andreas Gursky, Amedeo Martegani, Elizabeth Peyton, Sigmar Polke, Gerhard Richter, Cindy Sherman, Thomas Struth, Jeff Wall, and others reveals that, more frequently than not, the encounter between painting and photography has rocked our very understanding of the image Painting, under the influence of photography, is now finding its way back from the abstract to the figurative, whereas photography, in the 80s, claimed for itself the traditional painterly themes of portraiture and landscape The breaking with conventional modes of perception has by now become programmatic Paintings, for instance, now explore the properties of photography--the effects of light and shadow as well as blurred outlines for simulating different foci--and are hung next to photographs that suggest a painterly mode of creation As varied as the artistic directions documented here may be, one commitment remains common: the endeavour to look long and close at our world, and to make the viewer stop and think Includes Marco Franciolli, Elio Grazioli, Amy Adler, Sigmar Polke, Jeff Wall, Thomas Struth, Gerhard Richter, Bernd & Hilla Becher, Elizabeth Peyton, Amedeo Martegani, Andreas Gursky, Rineke Dijkstra, Gilbert & George, Cindy Sherman, amongst others Essay by Elio Grazioli Introduction by Marco Franciolli Paperback, 9 84 x 11 in , 176 pages, 100 color illustrations. 2003 г 176 стр ISBN 3775712682.
.
Набор тетрадей BOOM "History of Power", 5 шт артикул 1509a.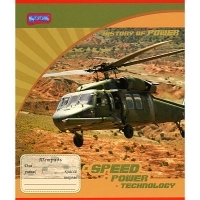 Набор тетрадей Boom "History of Power" состоит из 5 тетрадей в клеточку Обложка каждой тетради оформлена изображением самолетов В тетрадях уже есть очерченные поля На задней стороне обююи обложки находится таблица умножения и расписаны меры длины, меры объема, меры площади и меры массы Размер тетради: 16,5 см х 20 см Количество листов: 12 Страна-изготовитель: Россия Состав 5 тетрадей в клетку. Канцелярские товары , Бумага Элементов: 5 BOOM 2008 г ; Артикул: Т12МК08/5 041; Упаковка: Пакет.
Тетрадь в клетку, 12 листов.
Пластилин "Мультики", 6 цветов артикул 1502a.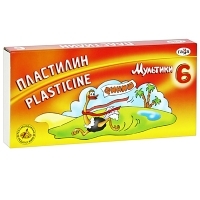 Пластилин "Мультики", состоящий из шести ярких цветов, обладает отличными пластичными свойствами Пластилин хорошо размягчается и не липнет к рукам Также в комплект обюэц входит пластиковый ножичек Характеристики: Размер брусочка пластилина: 7 см х 2,5 см х 1 см Длина ножика: 13 см Состав 6 цветов пластилина, ножик. Канцелярские товары Элементов: 7 Гамма; Россия 2009 г ; Артикул: 280015; Упаковка: Коробка.
.
Record Pictures: Photographs From The Archive Of The Institution Of Civil Engineers артикул 1504a.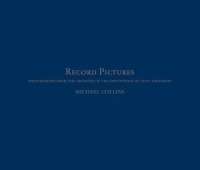 Book DescriptionBefore the invention of photography, civil engineers employed topographic artists to record the progression of their projects Termed "record pictures," these illustrations followed the tradition of the Dutch topographical landscapes of the 17th century, combining the qualities of detail and clarity with the обююа objectivity of technical drawings As such, record pictures had a scientific rather than an artistic purpose, just as most photography did in its infancy Photographys prime value was historically regarded as its ability to make highly detailed, objective (and relatively inexpensive) records Industry was quick to harness the new medium to make record pictures Significantly, one of the founders of Britains Photographic Society was a leading civil engineer This original application gave rise to a genre of landscape photography that has not been properly recognized Record Pictures: Photographs from the Archive of the Institution of Civil Engineers represents the photographic jewels of arguably the finest collection in Britain Spanning a period of 75 years from the mid-19th century, the book contains previously unpublished examples drawn from across Europe, Africa, Australasia, the Far East, and Latin America Record pictures are the unacknowledged foundation of the history of photography In his introductory essay, Michael Collins demonstrates how this fundamental approach continues unchanged, only now it is no longer industry that applies these principles but such eminent artists as Bernd & Hilla Becher and Thomas Struth, proponents of contemporary art photography Edited and with an introduction by Michael Collins Clothbound, 10 x 12 in / 128 pgs / 60 color. 2005 г 128 стр ISBN 3865210317.
.
Бархатная раскраска "Два щенка" артикул 1506a.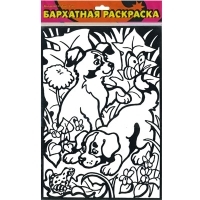 Бархатная раскраска "Два щенка" выгодно отличается от обычных раскрасок Ее бархатная поверхность вокруг раскрашиваемых участков рисунка помогает ребенку аккуратно обююд и красиво раскрасить картинку фломастерами Рисунок, раскрашенный своими руками, станет уникальным украшением для детской комнаты Раскрашивание развивает чувство цвета, позволяет ребенку выразить собственное эмоциональное состояние Как это ни странно, уже в три года ребенок может использовать цвет как средство эмоциональной выразительности Характеристики: Размер: 23,5 см х 33,5 см. Серия: Бархатная раскраска.
.
Snapshots: The Eye of the Century артикул 1508a.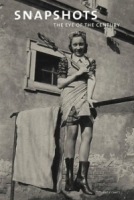 Book DescriptionInterspersed with Vacation memoirs, family outings and everyday moments are amateur photos of Marilyn Monroe, Adolf Hitler, and Charlie Chaplin, along with a number of "private" nudes "You press the button, we do the rest " Kodakused this slogan in ads for the first box cameras, introduced by George Eastman обююж in 1888 From then on, virtually anyone could take pictures--the snapshot was born!~Without exception, the amateur photos presented in Snapshots: The Eye of the Century capture what are essentially ordinary moments--yet every trace of banality disappears once they are removed from the context of personal biography Sometimes the moment is right, and art just "happens," in the form of double or multiple exposures, slipped horizons, or curious details that enter the picture frame because the camera moved just as the shutter was released Christian R Skrein-Bumballa, an artist and a former professional photographer, has tracked down and collected thousands of these treasures, which can be viewed as part of our visual heritage His impressive selection of photographs is here arranged thematically, and at its heart we find the essentials of the human condition: joy and pain, visualized in the decisive moment in which history stands still for a fraction of a second Snapshots features the most aesthetically notable and otherwise curious photographs from the S A S Snapshots Archiv Skrein, a collection of nearly one million snapshots from all over the world Edited by Christian Skrein ~Essays by Vince Aletti, Carl Aigner and Christian Skrein ~Preface by Peter Noever Hardcover, 6 75 x 9 25 in /544 pgs / 720 color and 30 b & w. 2004 г 560 стр ISBN 3775713964.
.
Frauenzimmer: Brothels in Germany : Patric Fouad артикул 1510a.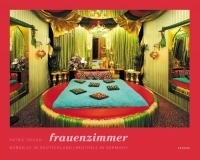 Book Description Since 2001, prostitution is no longer illegal in Germany Patric Fouad gives us rare insights into the interiors of eleven rooms of brothels all over Germany The photographer left the places he saw unchanged in order to allow the mostauthentic view of the scene Despite the absence of any human beings, the interiors speak for themselves: обююк The pompous elegance of some and the imaginative or reduced decoration of others suggest the wishes of the clientele that is being served The candid images are strong in their impact and yet subtle in their implications By leaving out the main characters, the viewer's imagination and curiosity is increased even further A high quality coffee-table book of a different kind. 2004 г 144 стр ISBN 3936636230.
.